My name is Michael Egan.  This is my story. 
A decade working as a craft cocktail bartender and bar manager left me disillusioned.  An ill-timed foray into the world of life insurance proved not to be the answer.  Seeking something more solid and satisfying, I decided to follow another passion of mine and retrained myself in coding and web design.  Building on that, I have done some pro-bono websites for local small businesses.  I am currently seeking a position in which I can utilize my new skillset while growing professionally and expanding my knowledge and contacts within my chosen field.  Thank you for your time and consideration.
The digital face ofyour business
From unique custom design built from pure code to integrating your company's current software to work with your new website, with a strong foundation in the fundamentals of front end coding before ever venturing into site builders. No goal is unattainable
Running 32% of all websites on the internet, WordPress has established itself as a standard in the industry. With an already expansive and ever increasing library of templates and plug-ins at my disposal and the the ability to custom create anything you can dream, there is no limit to the beauty and functionality that can be obtained. Check out some sites I have built (including this one) with WordPress…

As a dropshipping store owner myself I have considerable experience building profitable woocommerce and shopify stores from the ground up or adding the functionality to your current website. I can also take your current business digital and set up social media accounts  to drive traffic to your store with a mailchimp account to keep in touch with all your new customers.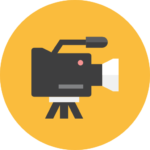 Have an idea? With considerable videography and photography experience, I can help you create original content for your site such as testimonials, vlogs, professional introduction videos or headshots. Utilizing the latest creative software from Adobe such as Photoshop, Premiere Pro and After Effects the content on your site will look and feel like it was produced by a professional film studio.
After having a lifelong love of hardware I finally decided to venture into software…
A small sample of what I can do
Subscribe to our newsletter to receive exclusive offers and the latest news on our products and services.
What My Customers Are Saying
"Working with Michael has been an absolute pleasure. I hate dealing with anything related to my website and he made this a seamless process from start to finish. I would recommend Michael to anyone trying to drive more business utilizing their website!"
Very quick and thorough. I had my cartilage pierced by Barbara and she explained everything from start to finish. Made sure to ask where I wanted to the piercing and told me what to expect.
It's was an excellent experience for me, it's a clean and healthy place to go. They are all really friendly and makes you feel comfortable. Peter is an amazing artist!!!"
Have a project you're interested in discussing? Drop me a line below, I'd love to talk about it.